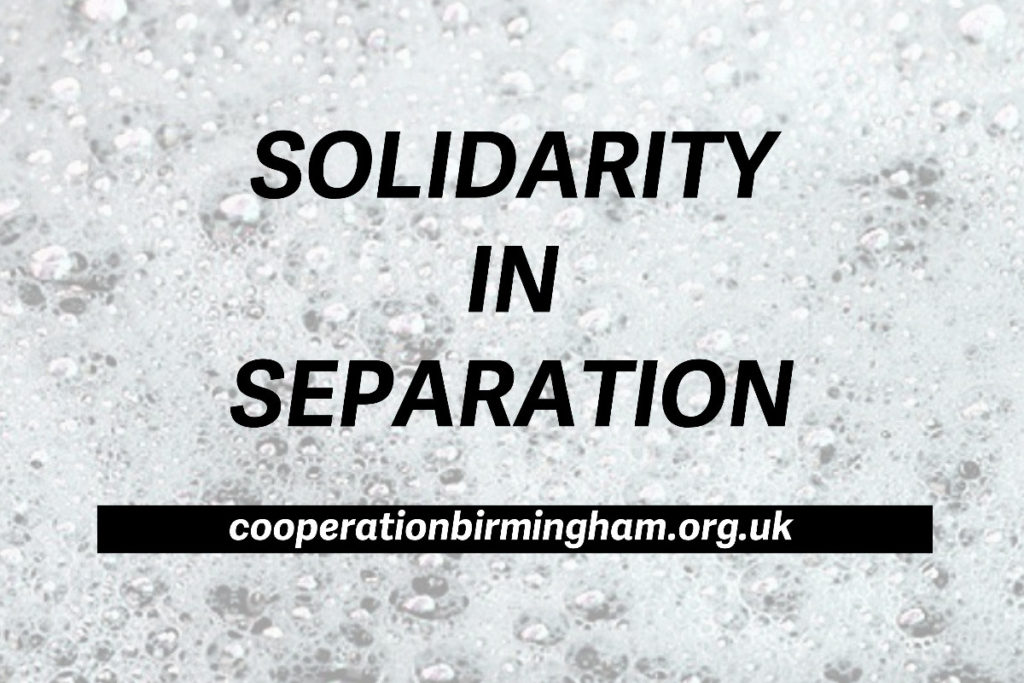 Solidarity Kitchen for Co-operation Birmingham
It's official! We are on board. Let's do this ✊✊
Plans are still changing quickly but the cafe is going to be a Solidarity Kitchen for Co-operation Birmingham. The cafe will also be providing our food service at least for the next week but only as a takeaway, with deliveries to come as we iron out the details. Opening times are unchanged.
In terms of Co-op Brum our role will be providing the kitchen infrastructure and cooking skills for the project which will be bringing prepared food and supplies to those in lock down/self isolating.
The Solidarity Kitchen is going to be done on a pay as you can basis and will hopefully be replicated by other kitchens across the city.
Please donate below to Co-operation Birmingham for the starting costs of setting this up. They raised over £1000 in the first day but much more will be needed if we are to make a difference.
In times like this, we can only look to each other and act where we can. People aren't apathetic, they are disempowered, lets show people what happens when we care for each other.
With love, and clean hands.
The Warehouse Cafe.
https://www.gofundme.com/f/cooperation-birmingham-mutual-aid-kitchen
WHAT'S OLD
Amazing food
Great coffee
Friendly atmosphere
WHAT'S NEW
Events and workshops
Library and bookshop
In-house made vegan cakes